Below are some samples of my web and graphic design work.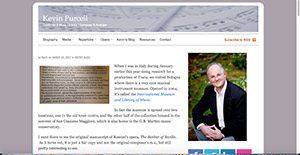 Kevin Purcell (launched in 2006/relaunched in 2011, refreshed in 2017)
This is Kevin's personal website with an active blog life focussing mainly on orchestral matters.
Web build and design, Header design and web site maintenance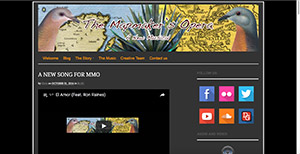 The Mapmakers Opera (launched in 2008)
The show premiered at the New York Musical Theatre Festival (NYMF) in July of 2014 as one of only ten official selections chosen by a Grand Jury of Broadway professionals for full production.
This is a very resource rich site.
The site will be rebranded in 2017 under a different name.
Stay tuned!
Web build and design, Header design, Logo design, Banner design for Kickstarter campaign and web site maintenance
Update: The new site is now being built here:
http://strangerfromseville.com
Once the site is live I'll let you know.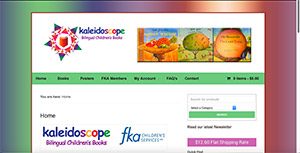 Kaleidoscope Books (launched in 2014)
Kaleidoscope Books is a small family business that specialises in bilingual children's story books, multicultural children's books and children's books on family and community diversity.
Web build and design, Header design, Implementation of WooCommerce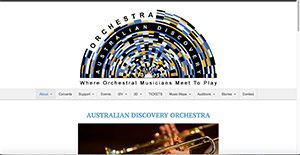 The Australian Discovery Orchestra (launched in 2015)
The Australian Discovery Orchestra is providing 68 exceptional musicians, from all over the country, the opportunity 2 – 3 times per year to come together to perform repertoire combining classic masterworks, lesser-known but important pieces, and the chance to shine a light on inspiring Australian music.
The ADO is committed to orchestral innovation in the 21st Century and forging entirely new ways of engaging with audiences around the world through our live-stream Internet concert experiences.
Web build and design, Logo design and web site maintenance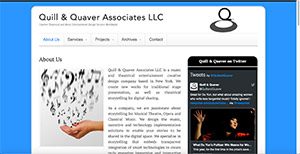 Quill & Quaver Associates LLC (launched in 2012, refreshed in 2017)
Quill & Quaver Associates LLC is a music and theatrical entertainment creative design company based in New York. They create new works for traditional stage presentation, as well as theatrical storytelling for digital sharing.
Web build and design, Logo design and web site maintenance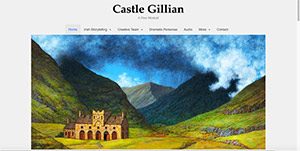 Castle Gillian (launched in 2017)
With permission granted by the Estate of Maurice Walsh for the first time since the 1960s for a musical stage adaptation of a story by the famed Irish author, Kevin Purcell (music) and Victor Kazan (lyrics) have teamed up with one of Australia's most successful and inspiring authors, Kate Forsyth (book & lyrics) to bring this remarkable and heart-warming love story to the stage.
Web build and design,web site maintenance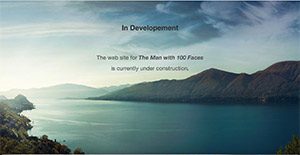 The Man With 100 Faces (to be launched in 2018)
The Man With 100 Faces is the world's first combined transmedial and live-performance music theatre work. Designed for multi-platform narrative, this dramatic entertainment moves audiences into a blurred fictional-reality world between WWI and present day.
The storyline and interactive elements move seamlessly between part augmented-reality game, part social-media conversation, part video curated performance and live theatre action.
Web build and design, Header design, Logo design and web site maintenance